Since 2001 – Se Habla Español
Shell Special
$73.99 per Yard + Free Delivery
*For The Purchase of Each Full Truck load of 28 yards.
Must be in Hillsborough, Pinellas, Manatee, and Sarasota County.
Restrictions apply.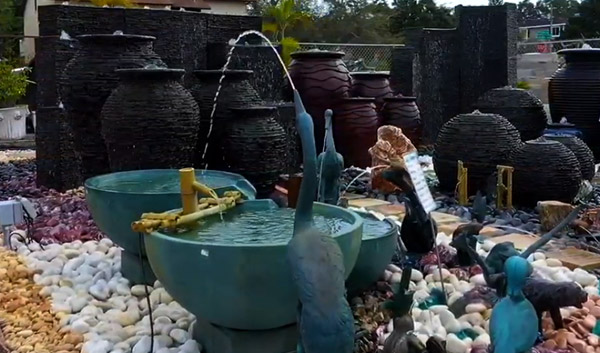 Water Fountains
Installing an outdoor water fountain in your background adds beauty and tranquility. We carry decorative fountains, self-contained fountains, spitters, fire fountains and more.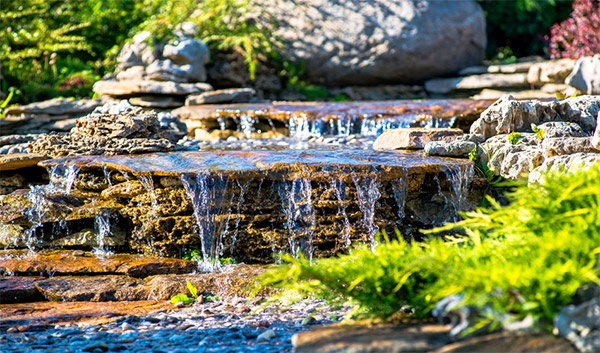 Pond Kits and Supplies
Tampa Bay Ponds & Rocks has a gamut of pond kit designs and sizes available. No matter what types of pond supplies you need, rest assured we have them in our store.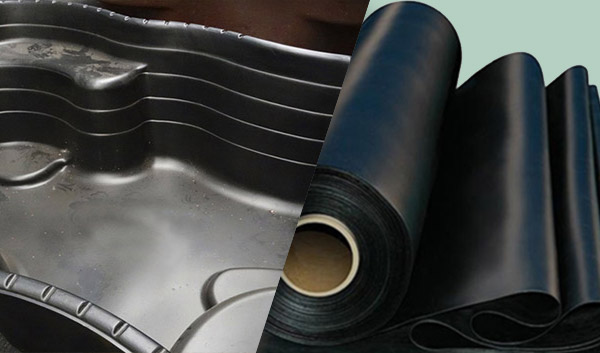 Preformed Ponds and Pond Liner
Our preformed ponds are made from the most durable materials to make them last. They're a fantastic value if you want to create a crease-free pond.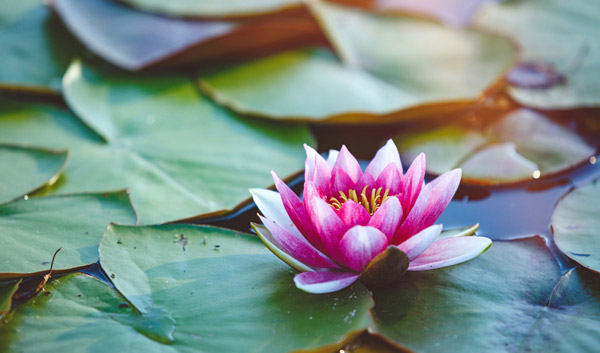 Aquatic Plants
We carry aquatic plants, including water lilies, duckweed, cattail, taros and papyrus. From shallow water and island plants to submersible plants, we have them all.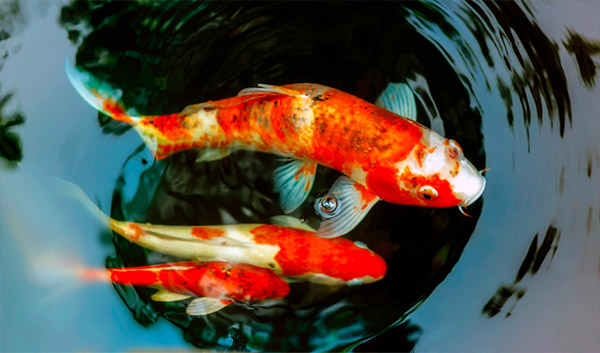 Koi & Goldfish
Koi and goldfish add aesthetic appeal to your pond. The sight of colorful fish swimming around will breathe life into it. Pond fish also eliminate mosquitoes and algae.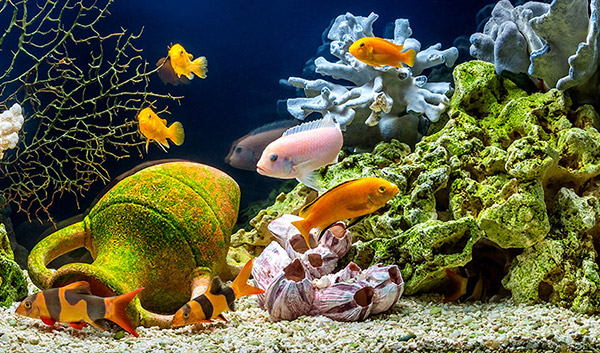 Aquarium & Terrarium Rocks
Adding color and character to an aquarium or terrarium is easy with our decorative stones and rocks. We also carry an extensive selection of natural or dyed pebbles.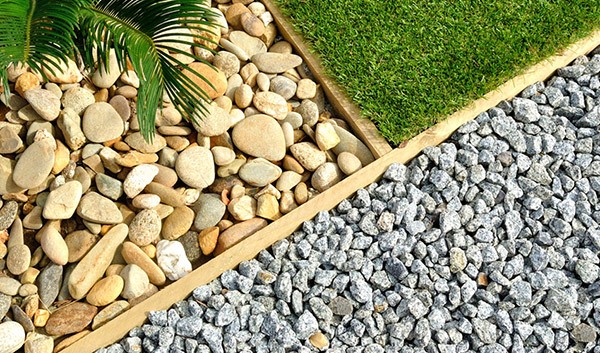 Stones
Tampa Bay Ponds & Rocks offers natural and artificial rocks, stones and pebbles found in different shapes, sizes, colors, densities and textures. We have what you need.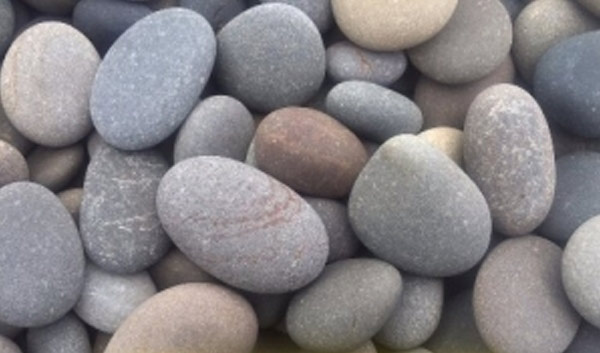 Pebbles
Small pebbles, large pebbles, Mexican beach pebbles, round pebbles, oval pebbles – we have them all. No matter what kind of pebbles you're looking for, rest assured we have an ample stock.
Gravel/Shell
If you need gravel or shell, including washed shell, for your next landscaping or gardening project, let our team help. We have a wide selection of gravel and shell.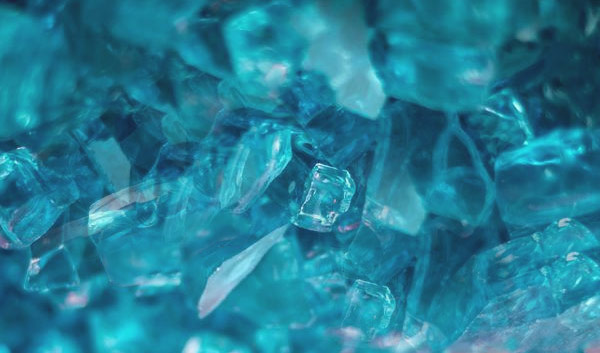 Glass Rock
Do you want to add intense colors to your garden? We carry and assortment of 100-percent recycled and eco-friendly glass rock.
Fire Glass
If you want to add fire glass to your home's landscaping, shop our selection of the finest products. We carry an extensive supply.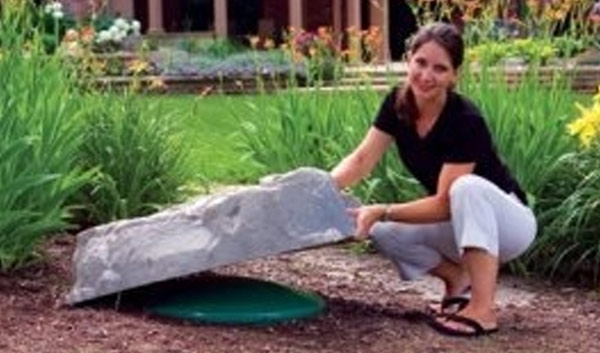 Cover Rock
Hiding cable boxes, panel outlets or other items around the outside of your home is easy with our beautiful cover rocks.
Providing Landscaping Rocks, Pebbles, Stone, Boulders, Gravel, Aquarium Rocks, Pond Kits and Koi Fish to the Tampa Bay Area
Tampa Bay Ponds & Rocks is a pond, rock and stone supply store located five minutes from the beach in the beautiful city of Dunedin, Florida. Founded in 2001, we're happy to serve all of central Florida, including New Port Richey, Holiday and Hillsborough, Pinellas and Pasco counties. You'll fall in love with our pond store as soon as you step out of your car. That's because it's surrounded by spectacular landscaping, which includes nine natural-looking ponds that feature waterfalls, aquatic plants, misters, turtles, koi and goldfish. We have the products you need to transform your boring backyard into a beautiful paradise where you can relax.
Choose Tampa Bay Ponds & Rocks for Your Pond, Rock and Stone Supplies
When you visit Tampa Bay Ponds & Rocks, we want you to have a pleasant experience that ends in your approval. Here's why customers in the Tampa Bay area choose us:
We are a family-owned and operated company.
We have an awesome store filled with a huge inventory and creative displays.
We provide personal attention and excellent customer service.
We are honest, responsible and friendly.
We aim for complete customer satisfaction.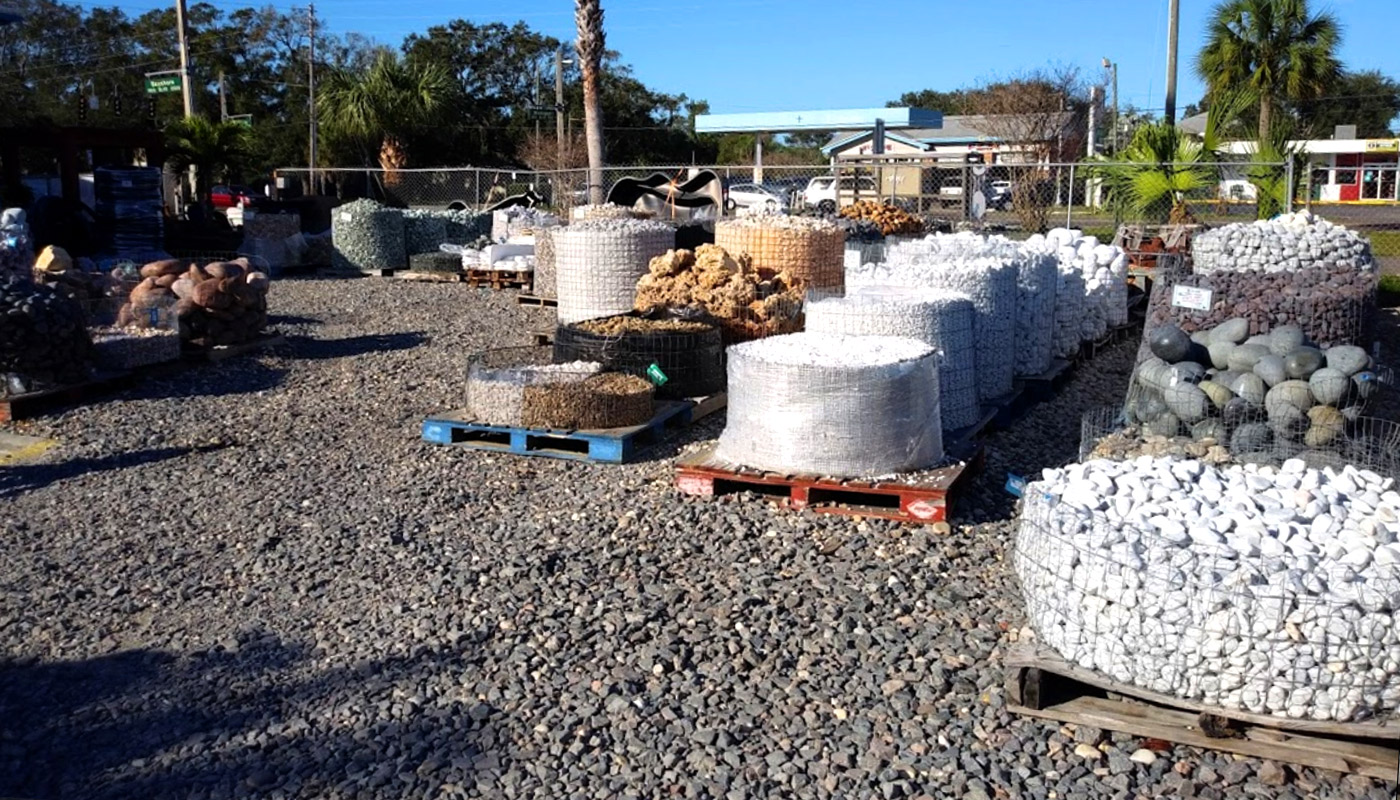 High-Quality Pond, Rock and Stone Supplies in Central Florida
Tampa Bay Ponds & Rocks carries a wide selection of supplies for all your landscaping needs including pond supplies, outdoor water fountains, gravel, washed shell, and a variety of landscaping rocks. Although we don't provide pond and landscape installation services directly, we have a list of preferred companies that will complete the job to a high standard. We're available to provide you with information about the best types of pond and landscape supplies needed for your project, and we can also offer advice and design ideas. Here are the products that we carry in our store: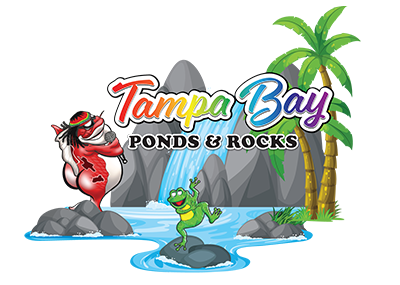 I have been there many times. They have the best selection of rock, they usually have a good selection of pond plants, pumps, filters and accessories. Not only do they have everything you need but more importantly the husband/wife team have the knowledge and know how to get the job done. I've recommended them to many friends. This place is the definition of personalized service.
I can only rate on my own personal interaction with this business, but the customer service was super…the product I was looking for was not yet in at the time when I called, but I was told by the woman that answered the call I made that they would call and let me know when they did come into the store……To be truthful, I thought No Call would come, but it did and then I sent my daughter to pick up my items…..I would not have known the difference about the product as I live pretty far from the store, so I am very thankful, that for a BIG change, this business followed through on their promises! Thanks for the great service!
Awesome store for all my koi pond needs. I especially appreciate the advice of the knowledgeable staff and their great customer service. Well stocked with equipment, supplies, rocks, plants, and fish. I've tried online, but there's no substitute for personal service and advice. And their prices are very reasonable.