Serving Tampa Bay since 2001
Providing Koi Fish and Gold Fish for Your Pond or Aquarium. Proudly Serving Dunedin, FL, Clearwater, FL and the Surrounding Areas
If you live in the Tampa area, having a pond in the backyard has its benefits. It makes you feel relaxed and calm, and it adds beauty to the landscape of your house. The whole ambiance around your home is accentuated by a pond.
Putting fish in your pond will do wonders to its aesthetics. The sight of beautiful and colorful fish swimming around in your pond is sure to take you to a new high. Apart from adding beauty, color and value, a pond fish will also eliminate mosquitoes and unwanted algae from the pond. A lot of fish varieties are available, but not all are suitable as pond fish. You need to carefully decide on which variety is suitable in your pond.
Koi and Goldfish for Your Garden Pond
Some of the most common pond fish in the Tampa Bay area are:
Goldfish: are no doubt the first fish we think of when thinking of a pond. Goldfish have been bred for centuries as hobby fish, so today there are numerous different breeds of a goldfish. They are a good choice for small ponds since they are very friendly and mix well with each other. More common forms include the comets – with their long tails – and the gloriously multicolored shubunkins, who routinely grow to 15 cm or more.
Koi Fish and Carp: can grow to 75 cm or more in length, so they are generally suitable for a larger pond. They are easily identifiable by their two pair of whiskers on the upper part of their mouth. They are known for their color and are found in single, dual and multi-color varieties. If cared for, their life can span between 35 and 40 years.
Other Pond Fish: include minnows, guppies, tropical fish, Catfish, Bluegill, Crappie and Bass. Generally, tiny fish cannot survive in ponds since they are unable to compete with the larger fish for food. While choosing any of these fish, keep in mind that each variety has its own set of favorable conditions.
Tampa Bay Ponds & Rocks Carries Koi and Goldfish
Our range of pond fish includes: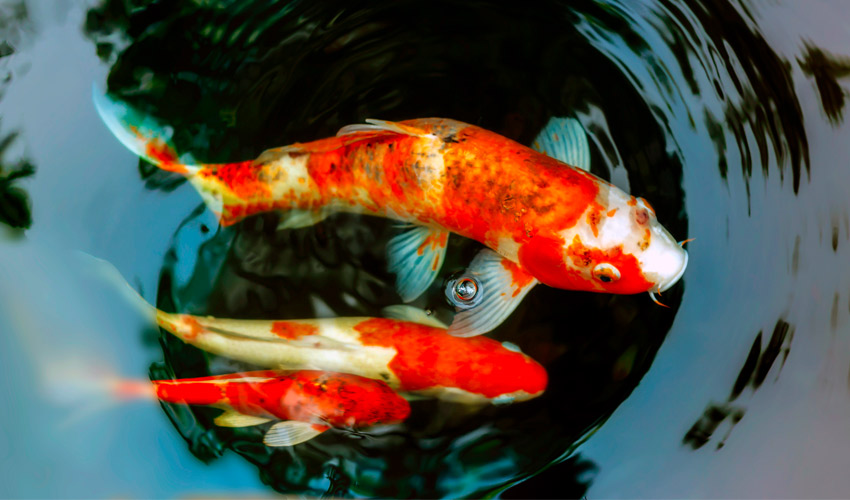 Regular Koi
These koi fish are a perfect startup for your pond. They are easy to handle and provide no maintenance worries. Moreover, they are not very expensive. At Tampa Bay Ponds & Rocks we have designed special package deals that will help you in choosing the best mix at the right price.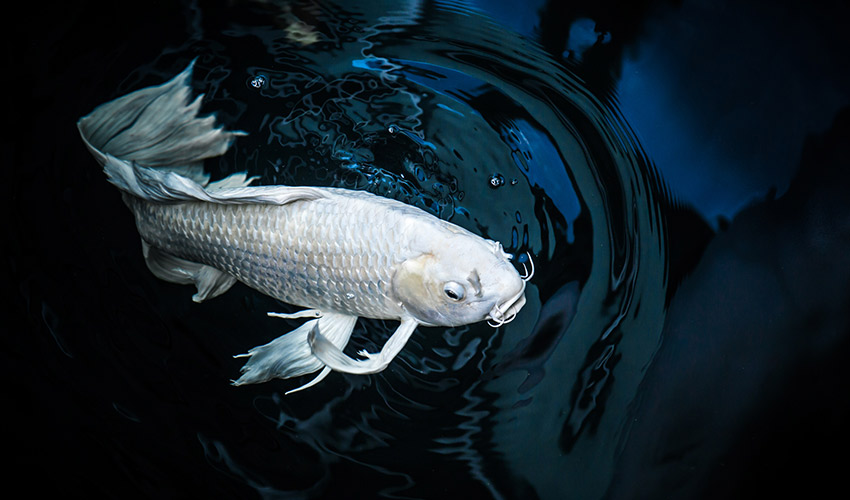 Butterfly Koi
They are generally similar to the regular koi but have long and flowing decorative fins. They can grow to a size of 36 centimeters and are very peaceful, so they're ideal for use as a pond fish.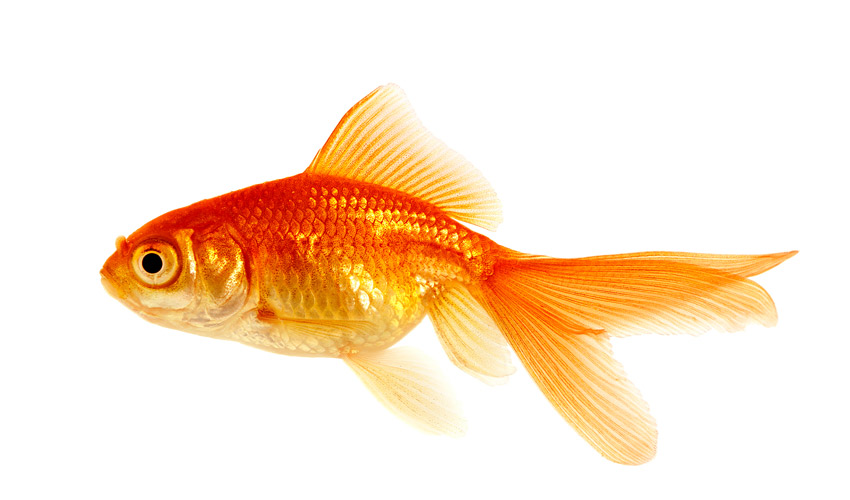 Goldfish
These still remain as the most popular choice for a pond fish. The goldfish, Carassius auratus, was one of the earliest fish to be domesticated. They can grow to a maximum length of 23 inches (59 cm) and a maximum weight of 9.9 pounds (4.5 kg).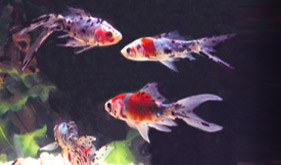 Shubunkin
These types of goldfish can grow very large, so they require a large pond to survive. They are very agile and fast; it is not advisable to keep them with slow-moving fish. Otherwise, it will eat all the food before any other fish.
Visit Our Store to Find Pond Fish Food and Fish Care Treatments
Searching online for pond and aquarium fish or koi fish for sale near me? If so, you've come to the right site. At Tampa Bay Ponds & Rocks, we have what you need to feed your pond fish and take care of them. Let us help you select the right fish food and supplies you need to keep your fish healthy for a long time.