Serving Tampa Bay since 2001
Tampa Bay Ponds & Rocks Provides Outdoor Water Fountains and Outdoor Water Features to the Tampa Bay area.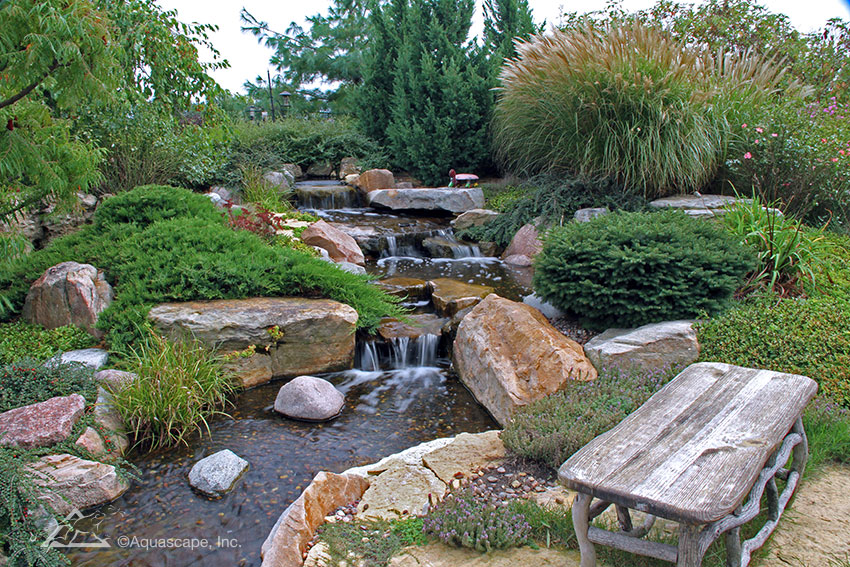 The sound of trickling water is soothing when you hear it in the right environment. A water fountain can transform your boring backyard into an outdoor space where you enjoy relaxing. At Tampa Bay Ponds & Rocks, we offer many different styles of water fountains. Founded in 2001, we provide high-quality products that our customers cherish. When you walk into our store in Dunedin, Florida, you'll quickly recognize our deep love for nature. And we extend that same passion to the way we treat our customers.
Outdoor Water Fountains and Other Outdoor Water Features
When you shop at Tampa Bay Rocks & Ponds, you'll receive an aesthetically pleasing outdoor water fountain perfect for your New Port Richey, FL home, that will transform your garden into a paradise. No matter the size of your garden, we have a water fountain design that adds character and life to it. We carry everything from decorative and self-contained fountains to fountain heads for ponds and lakes. Here are some of the other beautiful outdoor water features we sell:
Fire fountains: This outdoor water feature combines the beauty and elegance of fire and water in a durable package. You can set your fire fountain up in minutes.
Patio ponds: If you don't have the space or budget for an ecosystem pond, consider one of our patio ponds. You can add this miniature pond to any space.
Decorative spitters: Create a focal point and water movement in your pond with a decorate spitter. Some of our designs include turtles, frogs and swans.
Urns and bubbling stones: This outdoor water feature usually sits atop and underground reservoir. A water pump circulates water over the feature.
Decorative Water Fountains
Tampa Bay Ponds & Rocks Carries Outdoor Water Features
Tampa Bay Ponds & Rocks is a family-owned and operated company. Customers from all around central Florida visit us for their pond, rock and stone supplies because:
We love nature and helping our customers harness its beauty.
We have an amazing store filled with a huge inventory and creative displays.
We provide personal attention and exceptional customer service.
We are honest, responsible, friendly and empathetic.
We aim for complete customer satisfaction.
Serving Hillsborough, Pinellas, Pasco and Beyond
Our customers drive from all over Florida, but most live in Clearwater, Dunedin, Largo, New Port Richey, Oldsmar, Palm Harbor, Pinellas Park, Safety Harbor, Seminole, St. Petersburg, Tampa and Tarpon Springs. Contact us today for advice and design ideas.